Xiaomi Amazfit Verge Lite Smart Watch A1818 (Global Version) Black
Note: VAT Included Price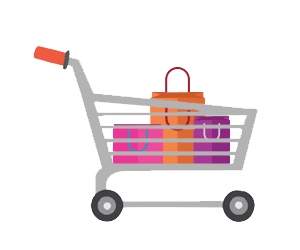 7 people have this in their carts right now.
Compare




UK Warranty
Best Price
14 Days Return
Global Version
What is the global version of the phone?
Global version phone is Xiaomi specifically tailored for overseas markets mobile phones,It is more suitable for foreign users to use habits, Global version box is English sealed pack, and have global version logo.
Google Play
All phones are pre-installed Google Play, it means they are fully supporting Google Apps and Google Play services.
Description
An AMOLED Screen that Sparkles
The display has always been a crucial part of any smartwatch. That's why the AMAZFIT Verge Lite features a 1.3-inch AMOLED display with a panoramic view of all important information, and the lively colors deliver a crystal-clear viewing experience.
A 20-day Battery Life
On business trips or on vacations, no matter where you are, you won't be bothered by a rapidly dwindling battery. To free you to enjoy your travels, we've introduced low-power consumption sensors and an optimized algorithm, which enable a 20-day1 battery life. Now you can travel without a charger and never worry about the battery. With the built-in ultra-low power Sony 28nm GPS chip, the watch will achieve a 40-hour1 lifetime with the continuous GPS mode on.
Multiple Sports Modes that Motivate You
AMAZFIT Verge Lite offers multiple sports modes that can fully tap your potential and the real-time data during your exercise will help you develop good habits.The GPS+GLONASS dual-mode positioning makes the search for satellite signals fast and accurate to track your routes and distances while running, walking or cycling.
High-precision Heart Rate Tracking
AMAZFIT Verge Lite is equipped with high-precision optical sensors and professional algorithms, so it supports full-day automatic heart-rate detection. And the daily heart rate zone can be a guiding metric for better exercise. It also supports heart-rate warning, the watch will vibrate when it detects a heart rate that exceeds the warning value.
Sedentary Reminders
The watch will vibrate to remind you if you've been seated for a long time.
Sleep Tracking
Wear the watch while sleeping at night, and let it track and analyze your sleep data.
Customizable Watch Face
In addition to the variety of dials available in the watch store, you can customize the dial background.
Music Control
Control your music directly from your watch while exercising without having to pull out your phone.
Silent Alarms With Customized Vibrations
You can set silent alarms on your watch to wake-you up or remind you about your schedule, without bothering people around you. The vibrations can be customized so you can easily differentiate the type of alarm or reminder it is.
Event Reminder
Important events and tasks will be reminded on your watch and stay until you confirm them.
Smart Notifications
Receive notifications for emails, messages and other smartphone apps directly on the screen of your AMAZFIT Verge Lite.
Size & Fit
Dial Width: 44mm
Strap Width: 22mm
Dial Material: Polycarbonate
Water Resistance Depth: IP68
Bluetooth: Yes
Glass Type: Corning Gorilla Glass 3
Battery Capacity: 350 to 400 mAh
Battery Type: Lithium Ion
Compatibility: Android and iOS
The Amazfit smartwatch is the perfect daily companion to keep you informed and active. Daily step, calorie and distance tracking are a given and motivate you to get up more often.
After placing your order and receiving the confirmation email, your order is usually processed within 1 business day for dispatch. Should there be any issues allocating stocks (this is a fast-moving industry and items can duck in and out quick) we'll recommend any similar colours/variants or an expected ETA for stock replenishment.
To ensure that you receive your new phone as quickly and safely as possible, we use a range of delivery options. Delivery times for all options are detailed below. Note that we currently do not ship to PO Boxes.
COURIER SERVICE DELIVERY - 2-5 business days transit time. Freight is generally handled by Toll UK. Next day from our Hong Kong dispatch warehouse into UK International. Other more regional areas are usually between 5 to 9 business days depending on remoteness.
Our shipping cost starts at £9.99, though differs when multiple items are selected and/or remote area deliveries can incur a change to the cost of shipping. At the shopping cart, you can enter your postcode for an exact shipping quote.
VERIFICATION - Please note that handling times begin once an order has been verified. We may contact you after the order has been placed to verify order and account details. Please ensure that we can reach you on the email address supplied and that you respond promptly to any requests.
Payment Options: Buy Cheap Phones accept all methods of payments. Payment other than cash is subject to validation checks, and we cannot be held responsible for any delay or non-delivery of goods and services due to the failure of such checks. Customers can use any payment method convenient for them to purchase from our site.
Security: The information collected at the time of payment is secure with us. We require it to ensure the safe delivery of goods and service you order. We will not disclose it with any third parties under any circumstances. To prevent theft of the same, we have installed proper physical and electronic procedures in line with the data protection laws of the UK.
Our Stock: All goods and services we sell have passed QA test and are 100% original. Prices are displayed for each item and it is the price you have to pay at the time of purchase. We may update prices as per market changes and discounts and offers declared by the manufacturer. All mobile devices we sell are unlocked, and if you experience any network issues, you should take up the same with your network provider.
Warranty: We provide a one-year manufacturer warranty for all the devices we sell, unless and until notified by the manufacturer. If you receive a faulty item, you can return it to our store for a replacement.
Returns: You may cancel any orders from us within fourteen calendar days. We have a very transparent return policy. You must go through it before making any purchase.
Disclaimer: The information provided on this website is not 100% complete and accurate. We update them regularly to be at par with various directions from the manufacturers, the updates of consumer laws and market changes. You should speak with our customer service team if you have any doubt regarding any of the information provided here.