Samsung Galaxy Note20 5G 8GB/256Gb SM-N9810 Dual SIM Mystic Bronze – Factory Unlocked (Global)
Note: VAT Included Price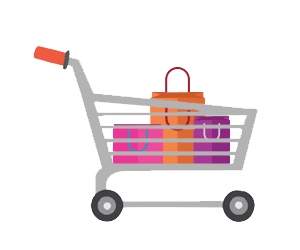 4 people have this in their carts right now.
Compare




UK Warranty
Best Price
14 Days Return
Global Version
What is the global version of the phone?
Global version phone is Xiaomi specifically tailored for overseas markets mobile phones,It is more suitable for foreign users to use habits, Global version box is English sealed pack, and have global version logo.
Google Play
All phones are pre-installed Google Play, it means they are fully supporting Google Apps and Google Play services.
Description
The first to merge a pen with a phone, the Note put a whole new world in your pocket. As we face a new normal, life demands a new kind of device. This is not a smartphone as you know it. This is a computer suite in your pocket. This is next-level gaming on mobile. This is a pro-grade 8K camera and editing suite.
This is the power phone that will forever change how you work and play.
DESIGN:
As beautiful as it is powerful.
Introducing the new signature color for Galaxy: Mystic Bronze. 
A premium neutral tone with a satin finish that's as timeless as it is on-trend.
Extreme close-up on the power key on Galaxy Note20 Ultra 5G in Mystic Bronze, seen in the shadows. The shadows start to lighten up as the phone shifts, turning towards the rear of the phone until the screen is covered in Mystic Bronze color.
COLOURS:
A stunning array of mystic hues that redefine work and play
The minimal design features a metal body elevated by exquisite details, transcendent colors, and durable Corning® Gorilla® Glass Victus™ — the toughest glass ever in a Galaxy smartphone. Each Galaxy Note20 5G and Note20 Ultra 5G is complemented by a matching S Pen.
DISPLAY:
Two sizes so you can go big, or go bigger
Both models are crafted for sophistication that's incredibly comfortable in your hand. Select the 6.7″ display on Galaxy Note20 5G or the 6.9″ display on Galaxy Note20 Ultra 5G. Either size gives you a wide canvas for work and a massive display for play.
Galaxy Note20 Ultra 6.9″edge Infinity-O Display, 208g
Galaxy Note20 6.7″flat Infinity-O Display, 192g
Dynamic AMOLED 2X on Galaxy Note20 Ultra 5GWith a vivid and bright display that delivers 1500 nits, you get true to life color even in bright sunlight and it's easy on the eyes.
120Hz

 refresh rate Refreshes twice as often for smooth motion and incredibly fast touch response.
UPGRADED S PEN:
The feel of a real pen. The power of so much moreS Pen offers a groundbreaking low latency to provide an incredibly realistic pen experience. Packed with the versatility of Bluetooth, gesture control, and so much more, it's our most powerful pen.  
Turn notes into text then text into PowerPoint with incredible ease
SAMSUNG NOTES WRITING
From off-track scribbles to straight handwriting with a tap
With a tap of the S Pen, your handwriting corrects itself if you're writing at an angle, keeping your notes legible and organized. It can even transform into text you can copy and paste. Then export your notes as a PPT or Word file for easy sharing.
5G AND WI-FI
HyperFast data speeds, with the performance to match
The powerful intelligent processor inside Galaxy Note20 5G and Note20 Ultra 5G makes sure your downloads and streams happen as fast as 5G enables them. Or when you're near a Wi-Fi network, Wi-Fi 6 delivers a quick and more secure connection, while the Wi-Fi Optimizer keeps latency low for uninterrupted gaming and video calls, even in a crowded area.
With all the best tools of pro photographers, videographers, and editors
Galaxy Note203x

Hybrid Optic Zoom

30x

Super Resolution Zoom

Galaxy Note20 Ultra5x

Optical Zoom

50x

Super Resolution Zoom
PRO-GRADE VIDEO
The highest-resolution video recording available in a smartphone
8K video gives you crisp footage with incredible detail, and pro-grade controls give you the creative power to edit in real-time. Shoot super smooth action shots in 120fps, or isolate voices with a Bluetooth microphone. Then add finishing touches by editing your videos right on your phone.
SAMSUNG DEX
Watch here, play there, all at once
Samsung DeX has been upgraded with a new way to wirelessly set up a second screen that expands what you can do on an even bigger display. Connect to a monitor or TV to watch videos and access the Gallery app from your phone via the dedicated DeX UI while still being able to use your phone.
Performance: The most power ever on Galaxy Note
ALL-DAY INTELLIGENT BATTERY
A full charge in the morning takes you into the night
Galaxy Note20 5G and Note20 Ultra 5G are equipped with 4300mAh (typical) and 4500mAh (typical) batteries respectively, that use their power efficiently, so they last through the workday and your late-night fun.
SUPER FAST CHARGING
More than 50% charge in 30 minutes
As if an intelligent all-day battery wasn't enough, Galaxy Note20 5G and Note20 Ultra 5G let you plug into power up fast with the 25W Super Fast Charger included in the box. So when you do run low, it's not for long.
EASY SHARING
The power of proximity
Advanced spatial awareness technology delivers higher accuracy and more intuitive experience, making it simpler and faster to share photos and videos with your friends. Point to Share lets you simply point your phone at a friend's device to share files.
One UI 2.5 designed for everyday simplicity
One UI is easy to use so you can quickly navigate through any task and reduce the overload.
Samsung Knox built-in security
Samsung Knox offers end to end security in hardware and software to keep your data more secure in real-time.
Biometric Authentication unlock with face or finger
Unlock your phone with Face Recognition or Ultrasonic Fingerprint. You can also choose a PIN, pattern, or password to secure your data.
IP68 water and dust resistance
Keeps your phone safe from splashes, drips, and up to 1.5 meters of water for around 30 minutes.
After placing your order and receiving the confirmation email, your order is usually processed within 1 business day for dispatch. Should there be any issues allocating stocks (this is a fast-moving industry and items can duck in and out quick) we'll recommend any similar colours/variants or an expected ETA for stock replenishment.
To ensure that you receive your new phone as quickly and safely as possible, we use a range of delivery options. Delivery times for all options are detailed below. Note that we currently do not ship to PO Boxes.
COURIER SERVICE DELIVERY - 2-5 business days transit time. Freight is generally handled by Toll UK. Next day from our Hong Kong dispatch warehouse into UK International. Other more regional areas are usually between 5 to 9 business days depending on remoteness.
Our shipping cost starts at £9.99, though differs when multiple items are selected and/or remote area deliveries can incur a change to the cost of shipping. At the shopping cart, you can enter your postcode for an exact shipping quote.
VERIFICATION - Please note that handling times begin once an order has been verified. We may contact you after the order has been placed to verify order and account details. Please ensure that we can reach you on the email address supplied and that you respond promptly to any requests.
Payment Options: Buy Cheap Phones accept all methods of payments. Payment other than cash is subject to validation checks, and we cannot be held responsible for any delay or non-delivery of goods and services due to the failure of such checks. Customers can use any payment method convenient for them to purchase from our site.
Security: The information collected at the time of payment is secure with us. We require it to ensure the safe delivery of goods and service you order. We will not disclose it with any third parties under any circumstances. To prevent theft of the same, we have installed proper physical and electronic procedures in line with the data protection laws of the UK.
Our Stock: All goods and services we sell have passed QA test and are 100% original. Prices are displayed for each item and it is the price you have to pay at the time of purchase. We may update prices as per market changes and discounts and offers declared by the manufacturer. All mobile devices we sell are unlocked, and if you experience any network issues, you should take up the same with your network provider.
Warranty: We provide a one-year manufacturer warranty for all the devices we sell, unless and until notified by the manufacturer. If you receive a faulty item, you can return it to our store for a replacement.
Returns: You may cancel any orders from us within fourteen calendar days. We have a very transparent return policy. You must go through it before making any purchase.
Disclaimer: The information provided on this website is not 100% complete and accurate. We update them regularly to be at par with various directions from the manufacturers, the updates of consumer laws and market changes. You should speak with our customer service team if you have any doubt regarding any of the information provided here.